Microsoft Azure Installation and Support guide
1. Overview
This guide will provide step by step instructions how to start using the installed products on your Microsoft Azure instance.
This Virtual Machine image offer contains a ready-to-run MidVision RapidDeploy for Database product at the selected version. In order to use this image, you need to launch it with your selected type, and log in via SSH to create and configure your database.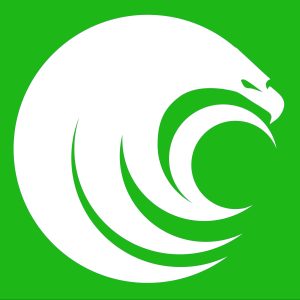 2. Launching an instance
In order to launch MidVision RapidDeploy for Database, a few settings need to be configured on the Azure console as follows:
Open new Azure Virtual Machine wizard;
Select the DB2 Azure image based on your requirements from gallery;
Choose VM name, size, Authentication user and credentials. The Standard DS2V2/General Purpose type or larger is recommended when running IBM DB2.  Basic DS1V2 is the minimal requirement, Larger instances may be required based on the number of resources required;
Define cloud service DNS name, Regions and open endpoint ports.
Port 22

 to connect via SSH (enabled by default), 
Ports 50000 to connect to default database,


Port 9090

 to reach RapidDeploy web console (enabled by default), 


Port 20000

 and 

20100

 to open for RapidDeploy Remote Agent (optional).
3. Initial login and setup
The MidVision RapidDeploy for Database product is shipped with a base binary installation. On the first login to the instance, you will be placed into a console wizard, which will guide you through the process of configuring your installation. The following is an overview of the steps you will be guided through to get started with the installed products on the instance.
Log onto the instance via SSH with your Azure user and credentials. Once the instance has started up (you can see it by having "Running" status in Azure console), you can connect to the instance via any SSH client. You can log in to your instance with provisioned Azure username and the credentials which can be based on password or certificate file.
You should see the MidVision banner and then you are placed in a setup wizard.

Welcome to                                                                                                                                             

 __  __ _     ___     ___     _                    ____ _                 _
|  \/  (_) __| \ \   / (_)___(_) ___  _ __        / ___| | ___  _   _  __| |
| |\/| | |/ _` |\ \ / /| / __| |/ _ \| '_ \ _____| |   | |/ _ \| | | |/ _` |
| |  | | | (_| | \ V / | \__ \ | (_) | | | |_____| |___| | (_) | |_| | (_| |
|_|  |_|_|\__,_|  \_/  |_|___/_|\___/|_| |_|      \____|_|\___/ \__,_|\__,_|

                                                       A MidVision Service

        * WebSite: https://www.midvisioncloud.com/ibm-websphere-on-amazon-web-services/
        * Support: http://support.midvision.com/redmine/projects/devtestcloud
        * Forum:   https://www.midvisioncloud.com/community      

Please run 'sudo su - db2inst1' to start using provided services.

Welcome, this is MidVisionCloud RapidDeploy and  IBM DB2 image first run configuration

Note that you can rerun this configuration wizard again by executing /home/db2inst1/firstrunsetup.sh script

Configuration steps
1. Set RapidDeploy framework initial password
2. Open ports on RHEL firewall

Once the admin user is logged in, please log in as the 'db2inst1' user via the command 'sudo su – db2inst1'.
You are placed in a setup wizard.
Set initial password for RapidDeploy user "mvadmin"
Choose which ports to open on Red Hat Linux firewall. You should open port 9090 for the RapidDeploy web console if required. You should open the required ports for default database, typically 50000.
The wizard finishes with the following output:

Configuration finished, you may now start using RapidDeploy services and other software. Web user interfaces are available on:
DB2 sample database JDBC url: jdbc:db2://[publicip]:50000/SAMPLE (use db2inst1 user credentials)
RapidDeploy: [publicip]:9090/MidVision


Note that initially db2inst1 user password is empty. You are free to change it if necessary.

You can test the connection to db2 SAMPLE database using following commands:

[db2inst1@hostname ~]$ db2
(c) Copyright IBM Corporation 1993,2007
Command Line Processor for DB2 Client 11.1.3.3

You can issue database manager commands and SQL statements from the command 
prompt. For example:
    db2 => connect to sample
    db2 => bind sample.bnd

For general help, type: ?.
For command help, type: ? command, where command can be
the first few keywords of a database manager command. For example:
 ? CATALOG DATABASE for help on the CATALOG DATABASE command
 ? CATALOG          for help on all of the CATALOG commands.

To exit db2 interactive mode, type QUIT at the command prompt. Outside 
interactive mode, all commands must be prefixed with 'db2'.
To list the current command option settings, type LIST COMMAND OPTIONS.

For more detailed help, refer to the Online Reference Manual.

db2 => connect to SAMPLE

   Database Connection Information

 Database server        = DB2/LINUXX8664 11.1.3.3
 SQL authorization ID   = DB2INST1
 Local database alias   = SAMPLE

4. Accessing the web console
4.1 Access the RapidDeploy Web Console
RapidDeploy server and agent will start up automatically when you start your instance. You can access the web console on:
http://[publicip]:9090/MidVision
Note: make sure you have port 9090 open in your Security group when trying to access RapidDeploy web console. For the first time, you can set the password for the default username ' mvadmin '. You can prevent auto starting RapidDeploy on instance startup by removing it from the system chkconfig list.
5. Connecting to DB2 database from remote db client
5.1 Connecting to SAMPLE database from remote db2 client
In order to connect to the database running on our db2 instance you need to make sure your connection settings are correct:
Necessary ports are open in your security group and internal firewall (default 50000 for SAMPLE database)
The password for db2inst1 user is set (by default the password is empty)
You use correct db2 drivers,
Some of the db2 clients (dbeaver, RazorSQL) require specific operating system permissions for some of the files in ~/sqllib/security (https://www.ibm.com/support/pages/database-connection-fails-authentication-error-sql1639n). Please follow these steps as a root user to change permissions
# cd /home/db2inst1/sqllib/security
# chown root:root db2chpw
# chown root:root db2ckpw
# chmod u+s db2chpw
# chmod u+s db2ckpw

Then as db2inst1 user:
# db2stop
# db2start

6. Maintaining the installation
The following sections cover some of the activities you might want to perform after the instance has been started.
7.1 Session loss during setup
If you lose your SSH connection to the target instance during the first run setup script execution (e.g. as a result of a network problem), we advise you to delete and recreate the Microsoft Azure instance and run the script again.